We know you are all doing amazing things and we want to hear from all of our Cardinal Alumni and families. To share your update with us, please email Pauline Battaglia at pbattaglia@hrcatholicschool.org.
We would love to feature you in our Alumni Spotlight. Go Cardinals!
Alumni Spotlight
John Michael Bertrand '12 - Drafted in the MLB Draft
The San Francisco Giants went back to the Notre Dame Fighting Irish pitching well for the second time in the MLB Draft, taking left hander John Michael Bertrand. Bertrand was the final selection of the tenth round, selected 316th overall. Bertrand pitched two years for Notre Dame after transferring from Furman. He was a graduate student this year and the ace of Notre Dame's staff. He started 18 games in his final season and pitched to a 10-3 record and 2.81 ERA. He totaled 111 strikeouts in 109 innings pitched.
Bertrand is an extremely consistent performer and had one of the best statistical seasons in the country. Your elementary school is proud of you, John Michael!
Canon Manley '02 - Alumnus - Father and soN
Canon Manley was in the first sixth grade class at HR when we opened our doors. He went on to get his dual masters of architecture and city planning at Georgia Tech. He now owns his own architecture company, Kanon Architects. His son, Camden, is in our 1st grade class. Canon loved his years at HR and is proud his sons will follow in his footsteps. Keeping it all in the HR family.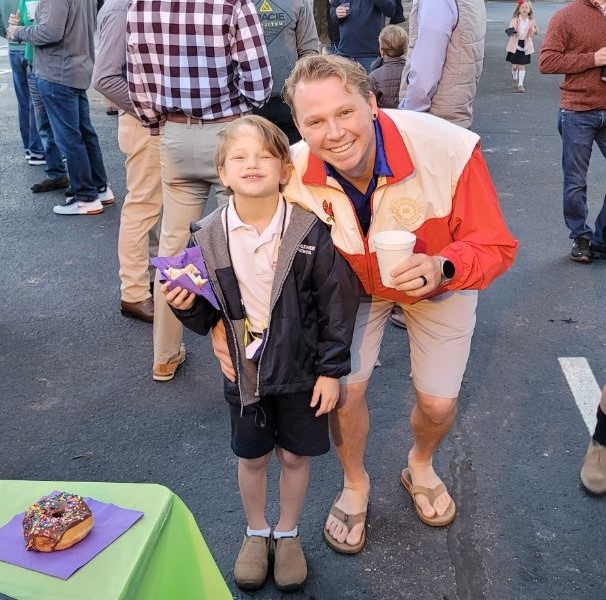 John Fitzpatrick - HR Cardinal

Joseph McDermond - HR Cardinal at West Point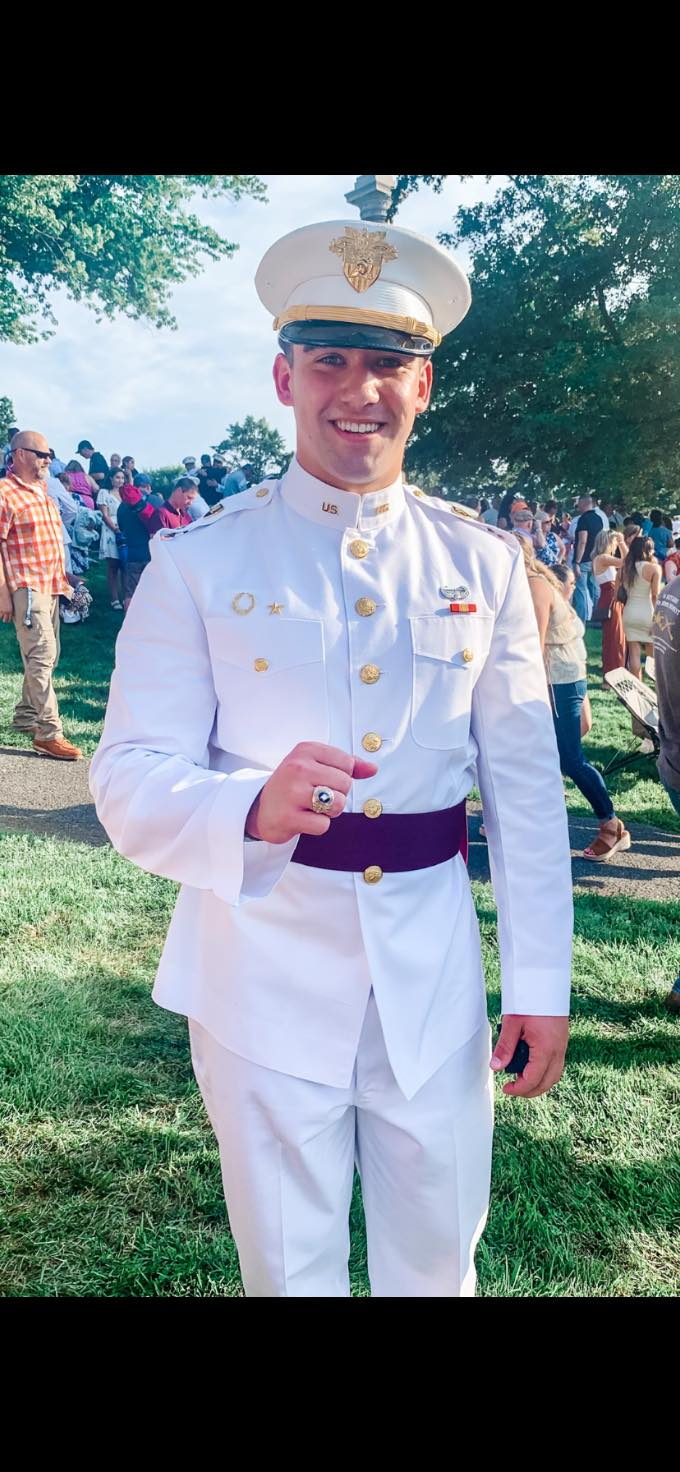 "Duty, honor, country" is not only the United States Military Academy motto, it is how Joesph McDermond chooses to live his life. Once an HR Cardinal, Joe is now majoring in Engineering Management and received his senior class ring at West Point. After graduation this coming May, Joe will graduate as a Second Lieutenant and continue to pursue his dreams in the Field Artillery Division. When asked about Holy Redeemer, Joe said, " The friends at Holy Redeemer are the ones that helped me get where I am today." Way to go, Joseph! We are so proud of you.
CARLEIGH HYSER - CLASS of 2014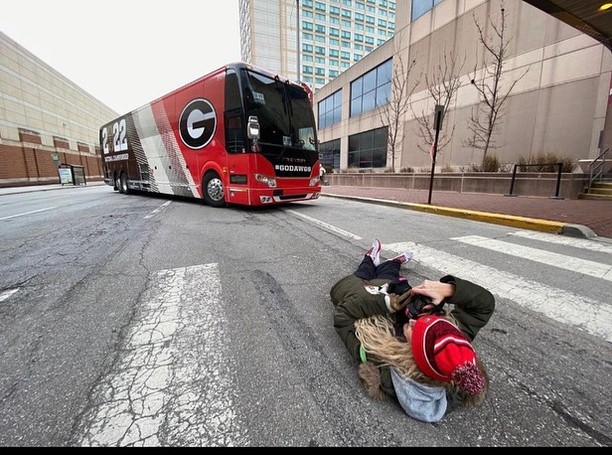 Carleigh is the University of Georgia's graphic design and photography intern for the UGA Football Team. Not only did she attend the 2022 College Football Playoff National Championship Game, she was on the field as one of the team photographers. What an amazing experience for Carleigh. We are so proud of your creative spirit, talent and hard work. We look forward to seeing where your creativity takes you. Go Dawgs and go Carleigh!
Robbie GiPson - Class of 2012
Robbie has graduated from Notre Dame with a degree in Biochemistry and Summa Cum Laude Honors. At ND, Robbie was named the year's top Undergraduate Biochemistry Researcher by the ND Biochem Department, and was one of the authors of a publication based on the work he helped complete in the lab. Robbie also volunteered in the communities around campus and participated in service trips to North Carolina and even Uganda. Robbie then completed a year of full-time service with an organization called the Augustinian Volunteers. He lived in a community with a few other volunteers in an inner-city K-8 Catholic school in Philadelphia that serves largely underprivileged students. Robbie worked as a teaching aid and after-school activities coordinator and enjoyed the day-to-day encounters with students. In the fall of 2021, Robbie began the Chemistry PhD program at Stanford. He is very excited to have the opportunity to pursue a degree at Stanford. His goal is to work as a chemist doing Research & Development in some facet of biotechnology or energy after his PhD. Way to go, Robbie! Keep achieving great things.